<<< Part Four: Information Technology and Global Economics
So we've come to the final installment in my '10 sectors to watch' series, and I can definitely say that it's been difficult cutting down the list to just ten.  In doing so, I will have obviously left out some important trends – but that's the nature of a list I guess.  I'm going to finish today with two sectors that both represent social changes rather than merely technological ones (although one of them is certainly going to be affected a great deal by technological advancement), and they are education and religion.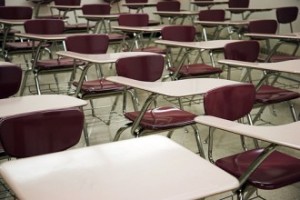 9. Education – The education sector is a funny one to try and monitor, mainly because there are so many competing ideas and strategies around the globe that it becomes very difficult to generalise.  However, I do think that we will see one very particular change in education policy; and that is the need to reflect modern advancements and information streams.
For one thing, students are now entering education with a vast array of online social tools and media at their fingertips – most of which can not only be used for great educational effect, but need to be focused upon as they increasingly change the professional environment.
Collaborative technologies will allow for a much more peer-oriented learning environment, and one that much better reflects the greater world outside of school and university.  I think we will begin to see a subtle shift away from authoritarian, top-down learning towards a more ecumenical approach that focuses on individual students strengths and how to incorporate these into a larger project group.
Just how this new information revolution will manifest itself in the classroom is yet to be seen, but the countless number of conferences surrounding the issue certainly suggest that it will be of central focus over the next few years.  There is also a need for education to catch up with the professional marketplace to some extent, allowing younger students access to the different kinds of professions and skills that are emerging.  We might also see a growing trend away from traditional universities towards more practical based systems, apprenticeships and technical colleges.
Even if you don't have children who will be going through school over the  next decade, this is still an important sector to watch; mainly because education is usually a close indicator of general societal trends.  It's also an area that is looking for a great deal of innovation, both in learning and technology, and therefore represents some very interesting opportunities for those with an entrepreneurial spirit.  Above all of this though, if we can properly educate the next generation to fully utilise the tools that are emerging, there is a great opportunity to allow a wider range of voice, experiences, and skill-sets to work collectively towards projects that can no longer be considered to belong to just one discipline.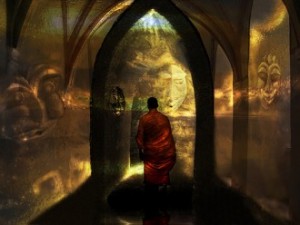 10. Religion and Spirituality – I've saved this one for last mainly because it really is the most speculative of all the sectors I have looked at during this series.  It really is almost impossible to say what will develop in regards to our approach to religion and spirituality, and many would argue that historically things tend to be quite slow to evolve in this sector.  But with every other sector of change increasing in speed rapidly, why should we treat this one as any different?
Globalisation is leading to rapid developments in religion as different cultures and traditions are required to coexist and communicate on equal grounds.  Further to this, through such mediums as blogging and other forms of personal expression people are finding it easier to express their religious and spiritual opinions now more than ever.
There are also a few massive changes on the horizon that are stemming from long-standing tensions within some of the world's major religions, and if they don't develop to fruition over the next decade then we will at least see some major indications of just what is going to happen in the future.
One such change surrounds the current evolution of the global Christian community – particularly in relation to internal conflict surrounding new social norms such as same-sex marriage; abortion; genetics and other such contentious issues.  Another comes from the very real need for many countries and populations to overcome a prejudice against Islam and its growing influence both on a local and global stage.  When we include the political ramifications that surround these issues, the influence of this sector becomes more than self-evident.
Amongst all of this, we also have a growing contingent of people who wish to dismiss religion altogether; as well as a very large group who are seeking to formulate their own pastiche of spiritual understanding.  It has been said by some that the past few decades have seen a massive decrease in religious and spiritual practice in the 'West', and I do believe that the next decade we will begin to see this trend reverse.  Just how it will do so is what will make watching this sector a very interesting exercise indeed.
Conclusion
So there you have it.  From nanotechnology to genetics; economics to religion, when looked at individually there certainly seems like each sector will provide some truly world-changing advancements.  When taken collectively, you can see why there are many people out there – myself included – who feel like we are on the very cusp of a new era of human civilisation.  The changes we are about to see aren't just incremental progressions of known quantities, they are truly paradigm shifting and will impact the very core of our global society.
There will, of course, be some areas of the world that see these changes before others (whether they be positive or negative changes); and those of us who live in the 'developed' world will likely see the greatest impact over the next ten years, particularly from a technological standpoint.  But in the new global society, these changes will quickly promulgate throughout the world.  When looked at from one angle, it can all appear quite terrifying for many different reasons.  When looked at from another, it can seem like humanity is about to develop onto a completely new level of existence.
Regardless of how you feel things are going to turn out, it is very difficult to deny that a great deal of change is coming.  As individuals, it is vital that we remain educated and knowledgeable about the direction that such change is coming from; and where it might be headed.