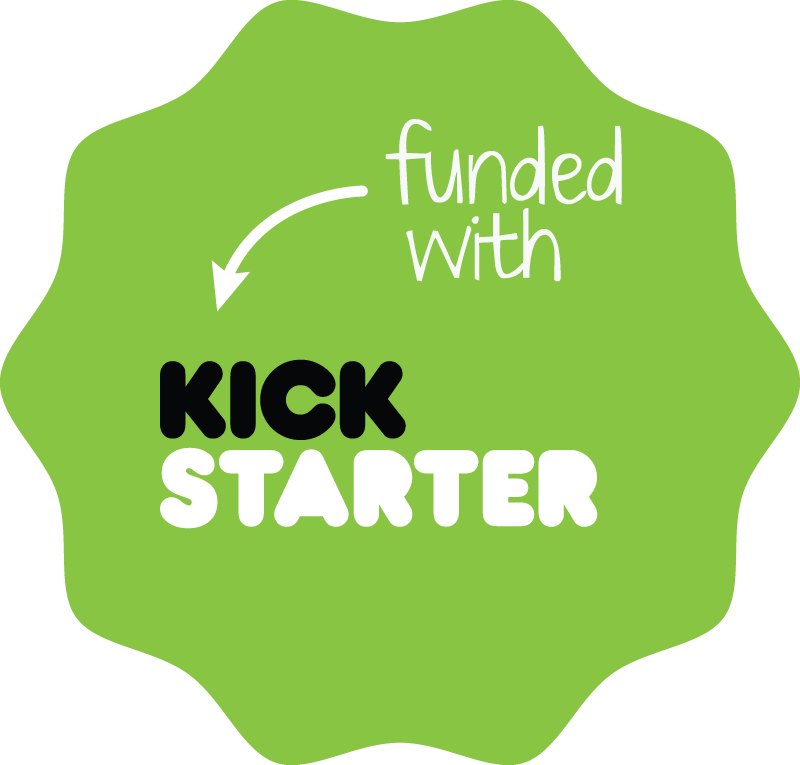 I've done another of these round-ups in the past, and Kickstarter is always an interesting place to examine trends in technological innovation.  Popular ideas on the platform, those that hit the zeitgeist whilst seeming effectively viable, really open up to us what the next few years of consumer products have in store.  The grassroots element also brings an extra allure that makes the projects more enticing then just another piece of corporate preview marketing – these designs have grown in the minds of inventors and passionate dreamers.
It's also interesting to see that Kickstarter has gone through a bit of a lull recently.  With the novelty factor worn off, and a few highly successful campaigns (monetarily speaking) proving to be problematic or delivering disappointing results, coverage of the platform has almost completely faded away.  There's still so much that crowd-funding can offer, though, and with a bit of patience in waiting for results there are some real gems that you can support at the ground floor and help make a reality.
With that in mind, here are nine great campaigns for futurists (all figures as of time of posting):
SmartPlate – 557 backers on $86,330 with 7 days to go
Tracking nutritional information is massively popular right now, and has been successfully integrated with wearable technology that tracks exercise and fitness activity.  This project is another step in that direction, and gives an early insight into a future where we no longer have to guess about the nutritional value of our meals and can accurately monitor our eating behaviour in order to improve health and physical wellbeing.
Space Coffee Cup – 509 backers on $34,007 with 3 hours to go!
This is a project that looks likely not to hit its target, needing another $16,000 in the home stretch for it to be successfully funded.  It's not the most exciting campaign on this list, in fact in some ways it's incredibly mundane.  However, the fact that it is a design combined closely with the needs of astronauts on the International Space Station warrants its inclusion here.  Even if not a successful campaign, it gives us an insight into the kind of small-scale and yet highly complex engineering challenges that bring us one step at a time closer to the so-called future.
Kokoon EEG Headphones – 3,344 backers on $747,728 with 26 days to go
A runaway success, this is one of those projects that is likely to cross a million dollars in backing – receiving at least ten times the amount requested.  A sleek design that combines the current trend for wearable tech and sleep tracking devices with an interesting approach to solving a common issue.   Headphones have always been quite an uncomfortable product, and combining comfort with an intelligent response system has made this a campaign that thousands of people can't just pass by.  They also promise an 8 month to delivery timeframe which, for those of us who have waited 18 months (or more!) to see the results of buying into Kickstarter campaigns, is a refreshing and welcome change if they can meet it.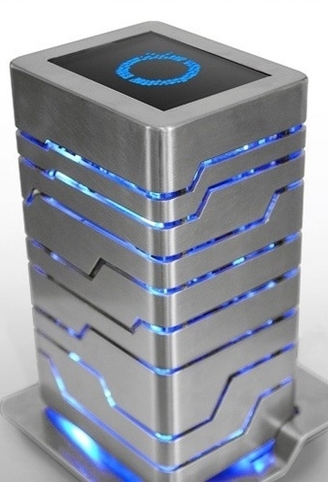 Mass untargeted surveillance, internet censorship and commercial data collection are some of the most important and defining ethical problems of the modern era.  It's great to see so many people within the tech community responding with innovative, citizen-focused products that are attempting to stand up to overreaching governments and multi-national corporations.  By making the difficult world of hardware and software security configuration palatable for proactive and engaged consumers,  products such as Community Cube are helping us envisage a future where we take control of our technology back and don't need to hand over our privacy and autonomy in return for access to the life-changing world of modern communications.  This campaign represents the great collaborations possible between crowd-funding and a future conscience – and is one that I have personally backed.
3D-printing is set to revolutionise how we access products and the ability for people to share creativity on an industrial scale.  This campaign represents another step in this transition to new relationships to design – bringing the world of 3D printing to the clothes that we wear every day.  It's the kind of product that is really for the early adopter crowd – including Star Trek fans – and it's certainly not a cheap option on this list!  Printable clothes, though, really will change the way many people think about technology and could open up a world of personal customisation and distribution paradigms.
Scent technology is an underdeveloped area with a lot of potential.  This project, like many on this list, is a great combination of cutting edge science with day-to-day consumer products.  Anything that will help us overcome the abrasive experience of early rising is something to be welcomed, and this campaign looks like a great attempt to help us do just that!
Not all crowd-funding projects are commercial products aimed at consumers, it's also a way for us to collectively back technological and scientific progress and be part of helping humanity as a whole step into the future.  Combine this collective purpose with a project run by one of the internet's greatest heroes, Bill Nye, and you have a project that is a really exciting mix of technological innovation, human ingenuity and inspiring exploration.  It's a fantastic way to get involved and become part of the future of space exploration, and has excellent pledge levels that give you some great keepsakes to remind you of what you helped achieve.
Virtual Reality is on the very cusp of widespread mainstream appeal, and the recent announcements about the Oculus Rift have shown that getting the control mechanisms right is an important component.  There have been a lot of successful crowd-funding campaigns for VR control technology, and this is another one that looks set to unlock an important part of the immersive experience and really help people achieve that elusive sense of presence in virtual worlds.  My own personal experience of the Oculus Rift has been an exciting one (apart from the motion sickness!) and those moments when you feel fully engaged in impossible situations are awe-inspiring and can literally bring you to tears.  Having a sensation of touch and the ability to feel like you are physically interacting with virtual objects will be an important next step in the future of VR technology.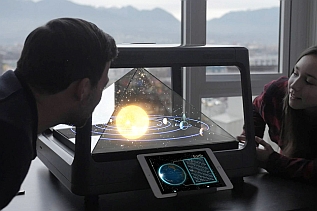 Another runaway success, this campaign really gives us an exciting glimpse into the future.  We know that holographic displays are coming – they've been a foundational part of our vision of the future throughout the 20th Century – and seeing sleek and successful designs coming to fruition is inspiring for any futurist.  This is a real glimpse into the near future and, although it's another relatively expensive option geared mostly towards early adopters, represents the truly great possibilities that crowd-funding is helping us to realise.
So, there you have nine great projects that any futurist might want to consider backing.  Are you going to take the plunge on any of them?  Know of any others that aren't included on this list?  Let us know by commenting below!