A few months ago I shared the announcement about submissions for the forthcoming Philip K Dick Film Festival, to be held in New York in January 2016.
It's great to now be able to share you with some of the details for the European festivals being run, which include dates in France and Poland.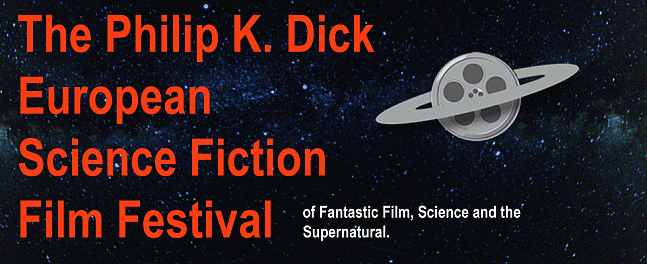 On Saturday 24th October 2015, returning to Lille, France for a second event the festival will hold the short film block Death in Life and the Rise of the Machine at the famous L'Hyrbride theater, screening 14 award-winning short films. On Saturday 31st October 2015, the festival arrives in Łódź, Poland for a continuous 15-hour Halloween marathon from 1pm-4am at the Kino Tatry theater screening 38 feature and short films.
It's fantastic to see this festival expand into areas outside of the United States, so those of you who can attend should definitely show your support and get involved.  Unfortunately I can't be at the one in Lille myself due to other commitments (and the one in Poland is a little bit too far for me to travel for a movie marathon!), but I'm definitely keen to help spread the word and will keep an eye on future dates to make sure I can attend either one in Europe or in New York before too long.
For the festival in France, you can find out a lot more details about the films here – it looks like an absolute blast!