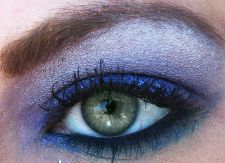 We have covered the use of nanoparticles and nanomaterials in products without consumer notification before, and there continues to be a growing sphere of independent analysis being done in order to name products and brands that do not inform people adequately.
The latest revelation to emerge from such independent study has come from Friends of the Earth in Australia, who claim that the majority of major cosmetic brands in the country are using nanoparticles in their products without adequate labeling or testing.
The brand names, according to the report, include L'Oreal, Revlon, Max Factor and many other well recognised names.  The report tested 10 randomly selected foundations to test, and found that only one of them – manufactured by Christian Dior – even declared the presence of nanoparticles as an ingredient.
Although these companies have not legally crossed any boundaries, the fact that there is still a lot of doubt surrounding the long-term effects of nanoparticles shows that they are not overly concerned about any possible impact that nanoparticles may have on their customers.
Unlike the European Union, which now requires products using nanoparticles to be thoroughly tested, Australia has no testing regulation when it comes to such things.  This is highly worrying, and hopefully more reports such as this one from Friends of the Earth will help bring awareness to the quickly growing use of untested nanoparticles in many aspects of our daily lives.
Whether or not nanoparticles turn out to be damaging is not really the point here – the point is that you are not even being given enough information to make up your own mind.  Particularly in areas where the use of these materials does not require testing, this should come as a cause for concern.