Today's update is the fourth charity that I will be donating to as part of the Victims of Austerity fundraising drive that I am running here on the Future Conscience blog.  Over the course of the next year I will be donating £25 to 20 different charities that have had their funding cut as a result of the government's adherence to austerity ideology.  With each of these updates I would ask readers to please take a moment to consider donating to these causes, as they represent vital social services that look after the needs of people when at their most vulnerable.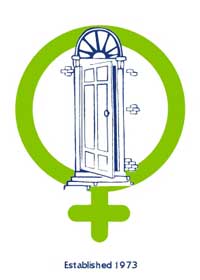 My donation today will be going to The Haven Centre in Wolverhampton, which "provides both practical and emotional support services to women and children who are affected by domestic violence and homelessness" and has been in operation since 1973.  At the end of last year it was announced that the Wolverhampton city council will be cutting their funding by 30% – which will directly lower the number of beds available in the refuges whilst the need for these services continues to increase.
One of the often unspoken realities of austerity measures is that they disproportionately impact women – who make more use of local services as caretakers of families and communities, and comprise the majority of local government employees.  To learn more about this, I recommend the excellent work being done by the Women's Budget Group to highlight the deeply misguided approach to economic policy currently undertaken and explore viable alternatives.
Please join me by showing your support for the Haven Centre – by spreading the word about their work and donating whatever small amount you might be able to spare.  It's important to embody the kind of progressive ideals that we often espouse, and come together at moments of hardship to provide the necessary compassion and solidarity for others in their time of need.