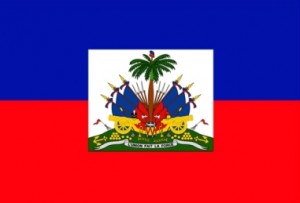 It's always with great sadness that a call-out for relief and aid needs to be made after a catastrophic event, and the recent earthquake disaster in Haiti is no different. Haiti is a country that has inspired me in many different ways from quite a young age, so I wanted to use today's post to highlight the very real need for charitable donations and help for the millions that have been affected by this disaster.
The amount of generosity that is flowing in from around the globe is a welcome sign that, when it comes down to it, we can act collectively in order to serve a greater good. Indeed, the campaign initiated by well-known Haitian musician Wyclef Jean has highlighted the ability of the internet to quickly and effectively bring together people for a common cause – with over US$1 million being raised through small, individual donations within the space of 24 hours.
When we hear about disasters such as this, that too often seem to hit areas of the world that are struggling enough as it is, it is often difficult to know how to offer help.  Which is why I wanted to highlight the InterAction website that is keeping an updated list of charities and initiatives, along with their contact details, that you can donate to in order to help the people of Haiti at the time when they need it the most.
It is sad that it often takes such a disaster to make us realise that we should be helping others around the world in need, but at the moment none of that matters – what matters is that we are able to come together as effectively as we can so that as many people as possible are able to receive the assistance and care that they need.
Please look through the InterAction site and read about the many different ways that you can assist those in aid, and please pass on a direct link to the site to others that you know so that as many people as possible are made aware of how they can help.